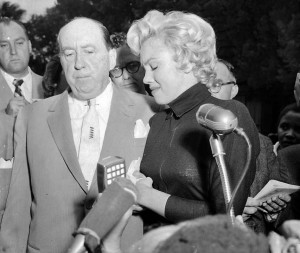 I have been busy for a few weeks retooling myself for some new projects.
What has become increasingly apparent to me is superbly articulated in one line by Cindy Gallop made in a talk two weeks ago at the Guardian's Changing Advertising Summit, telling the advertising business audience you need to "blow yourselves up and start again". Watch the full video here or read a Campaign magazine summary.
Cindy talks about ethics, how brand owners need to behave responsibly rather than pay blood money to charities as compensation for their real-world exploitations.
Ad agencies themselves, and I've worked at a few, have never been shy of displaying their own self-importance and W+K's latest recruitment campaign is surely planned to scream "look how creative we are". W+K is looking for a social media strategist to work on its "high-profile" Old Spice account. Applicants, and there are sure to be a few, have to complete one or more of an extensive list of "social" tasks. This stunt typifies the industry's approach to hiring talent on the cheap, as bad as the unpaid slavery of internships, encouraging people desperate to live the dream of a life in advertising, to commit masses of time and energy for 0.0p. However, I smell cheap crowdsourcing, where W+K will nick any original ideas to further their own "cutting-edge" credentials. Of course once they hire someone, they will milk the story for all it's worth and probably win some kind of award that's not worth pissing on. READ MORE.